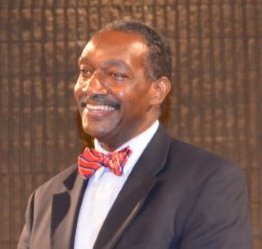 Dr. Jesse L. Jackson is the Superintendent of Schools for the Lake Wales Charter Schools system, in Lake Wales, Florida.
Dr. Jackson received his bachelor's degree in Sociology from the University of Florida in 1979, his master's in Educational Leadership from Florida State University in 1994 and his doctorate in Educational Leadership also from Florida State University.
He began his career wanting to make a difference in the lives of individuals that had made significant mistakes. As the director and counselor in a rehabilitation program for ex-offenders in Gainesville Florida, Dr. Jackson worked to provide guidance and support to help turn these individuals around. He learned quickly however that reforming individuals was a slow process and extremely complicated. Dr. Jackson would eventually accept an opportunity to work with juvenile offenders as a member of the North Florida Juvenile Detention Center staff.
His career as an educator was partly inspired by his work with juvenile and adult offenders. Having seen the worst, in term of human potential, while working with adult and juvenile offenders, Dr. Jackson developed a belief the most opportune time for reforming individuals was during the grade school years. In 1981 Dr. Jackson was hired by Gainesville's Eastside High to work with some of the most challenged students in the school as an alternative education instructor. This opportunity provided him the most graphic experience that's encountered by many public school educators in their daily work.
For the next several years Dr. Jackson served as a high school social studies teacher in Chiefland, St. Petersburg and Tallahassee Florida while also coaching a variety of sports including football, basketball, softball and track. Dr. Jackson first opportunity for school leadership came when he was hired by Leon County Schools to serve as assistant principal for Bond Elementary in Tallahassee. Six months later Dr. Jackson was recruited by Thomasville High School to serve as assistant principal for administration. Two years later Dr. Jackson was hired as the school principal for Florida State University Schools in Tallahassee, Florida, where he eventually served as their Superintendent.
Dr. Jackson's tenure as Superintendent of the Lake Wales Charter Schools system began on January 1, 2008 following a nationwide selection process.
Superintendent Jackson has received numerous recognitions and awards during his career. He's quick to acknowledge however that his most prized accolade was his selection as Teacher of the Year in 1993 while serving as a member of the Deerlake Middle School staff. This acknowledgement is born out of his recognition and appreciation of the tremendous challenges that classroom teachers face daily in their service to students. Other awards received by Dr. Jackson includes, being recognized as Innovative District Leader of The Year in 2005 by the Institute for School Innovation; Recognition for his work with the Teacher Induction Program in 2007 by Florida State University Schools; for his service as board member for the Florida Association of Teacher Educators in 2007; as recipient of the James P Austin Eagle Award in 2011 by the Lake Wales Branch NAACP; Public Servant Award in 2011 by the Lake Wales Area Chamber of Commerce: and by the Highland County Branch of NAACP for delivery of Keynote Address at Freedom Fund Award Dinner in 2011.
Dr. Jackson has served as a member of a variety of boards including the Florida Center for Research Science, Technology, Engineering and Math (FCR-STEM) International; Board of Directors for the Panhandle Area Education Consortium in Chipley, Florida; Board of Directors for the Florida Association of Teacher Educators, Tallahassee, Florida; and on the State Advisory Council for Safe and Drug Free Schools also in Tallahassee, Florida.
Dr. Jackson is well known in the political arena, testifies before the Florida Legislature and lobbies on behalf of the Charter School movement.
He was born in Jacksonville, Florida. He and his wife Cassandra are proud parents of three children, Jesse Jr., Caroline and Kirsten.